The Old Ottawa East Community Association (OOECA) is the volunteer run association representing the residents and businesses of Old Ottawa East.
Monthly meetings take place the 2nd Tuesday of the month.
Meeting details and materials are posted to the OOECA home page.
All are welcome to attend.
The community association endeavours to:
Encourage citizen participation in the planning and development of the community.
Provide a vehicle through which the opinions and desires of the people of Old Ottawa East can be made known to their elected representatives and government staff.
Preserve and improve Old Ottawa East as a residential community and focus attention upon its history and heritage.
Protect and enhance parks and greenspaces.
Enhance amenities in Old Ottawa East with the goal of improving the quality of life for residents.
In addition to our overall mandate, the board has a set of strategic goals and priorities.
OOECA, along with other community associations, is a member of the City Centre Coalition, Citizens for Healthy Communities, the Coalition Against Queensway Widening, and Federation of Citizens' Associations.
If you are interested in becoming a member, an annual membership to the OOECA costs $5 per household. Memberships are available for purchase at our monthly meetings.
Minutes from past meetings are found on the Archive page. Our annual general meeting is held the second Tuesday in November.
For full details about the operation of the OOECA and who can be a member, please view our constitution and bylaws (updated in November 2012).
OOECA Board Members
President – Bob Gordon
Past President – Phyllis Odenbach Sutton
Vice-President – Catherine Pacella
Secretary – Kristine Houde
Treasurer – Don Fugler
Transportation & Infrastructure – Tom Scott
Planning – John Dance
FCA (Federation of Citizens' Associations) – Ron Rose
Membership – Suzanne Johnston
The Corners on Main/Greystone Village – Peter Tobin
SLOE (Sustainable Living Ottawa East) – Jayson MacLean
Parks and Greenspace – Jamie Brougham
Lansdowne – Alexandra Gruca-Macaulay
Health and Safety – Courtenay Beauregard
Members at Large – Georgia Blondon
We work with the Community Activities Group (CAG) and the Sandy Hill Community Health Centre (SHCHC).
Our community newspaper is called The Mainstreeter, published six times a year (approximately every two months).
We also work closely with our elected officials at the municipal, provincial and federal level. They are:
For city concerns such as by-law enforcement, street and sidewalk maintenance, garbage and recycling, or community services, please visit Service Ottawa online, or call 3-1-1 or email 311@ottawa.ca.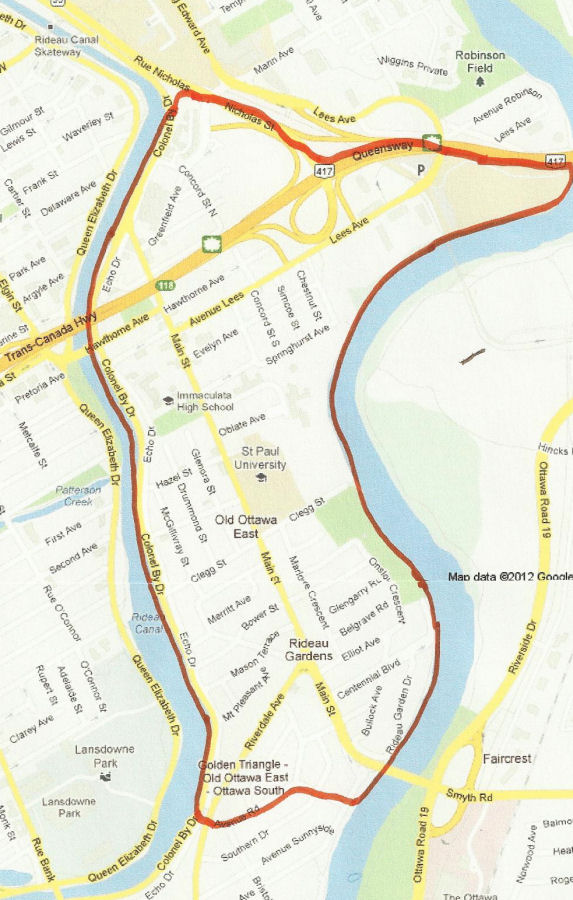 Old Ottawa East History
Old Ottawa East was originally the suburban community of Archville.
It was incorporated as the village of Ottawa East in 1888, then amalgamated with the larger City of Ottawa in 1907.
For a detailed history of Old Ottawa East, consult History.OttawaEast.ca, written in part and compiled by Rick Wallace. This site includes over 500 photographs and 300 pages of text about the development of this community.